Open Source Development
PHP

Web

Development

Solutions
Webby360 has a branch for PHP development services, a side scripting language that helps to develop dynamic websites and applications. Our team can develop secure custom websites for your business to ensure it is fast and efficient.
In relation to the e-commerce website we develop PHP is used here on this type of website to ensure greater usability. If your business has a product to sell, you can be sure that our custom templates will get you an attractive e-commerce that your target audience will enjoy browsing.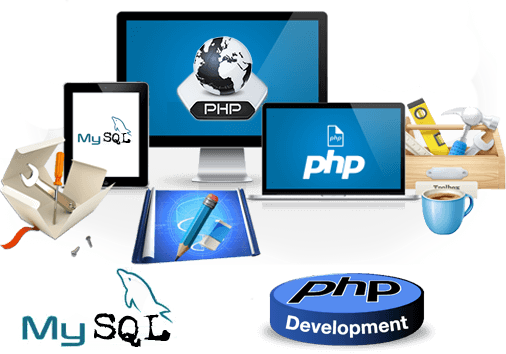 Benefits and Importance
PHP

in

Website
It is very important to know why PHP is good for your website. A PHP site serves all practical purposes of a site. It is fast and efficient with all browsers. It is open source and therefore there is no cost not even for the update and eventually has a reduced overall cost for the developing phase. And last but not the least has a secure and stable interface. Our database is the most powerful MySQL database which is also rich and efficient. The major difference between PHP and MySQL is that the former is a side scripting language and the latter is a database management system. MySQL is very much popular among the other databases and also provides multi-user access.
Php and MySQL become the most practical combination any website can have. You can develop this combination on Windows and use it for UNIX platforms. MySQL is adaptable to both small and large businesses. It is free to download and use and is, therefore, saves you a lot of money.
PHP for your Website
An Era

of

Changes
The world is changing and so are the technologies. Some get updated while some get outdated. So for your business to be on track at least, you'll need better online marketing solutions. We can help you with finding those solutions and making it work.
PHP Based CMS Development
0
PHP Website Development and Maintenance
0
Schedule a Meeting

to Grow your Business