5 Easy Ways to Use Facebook for Your Business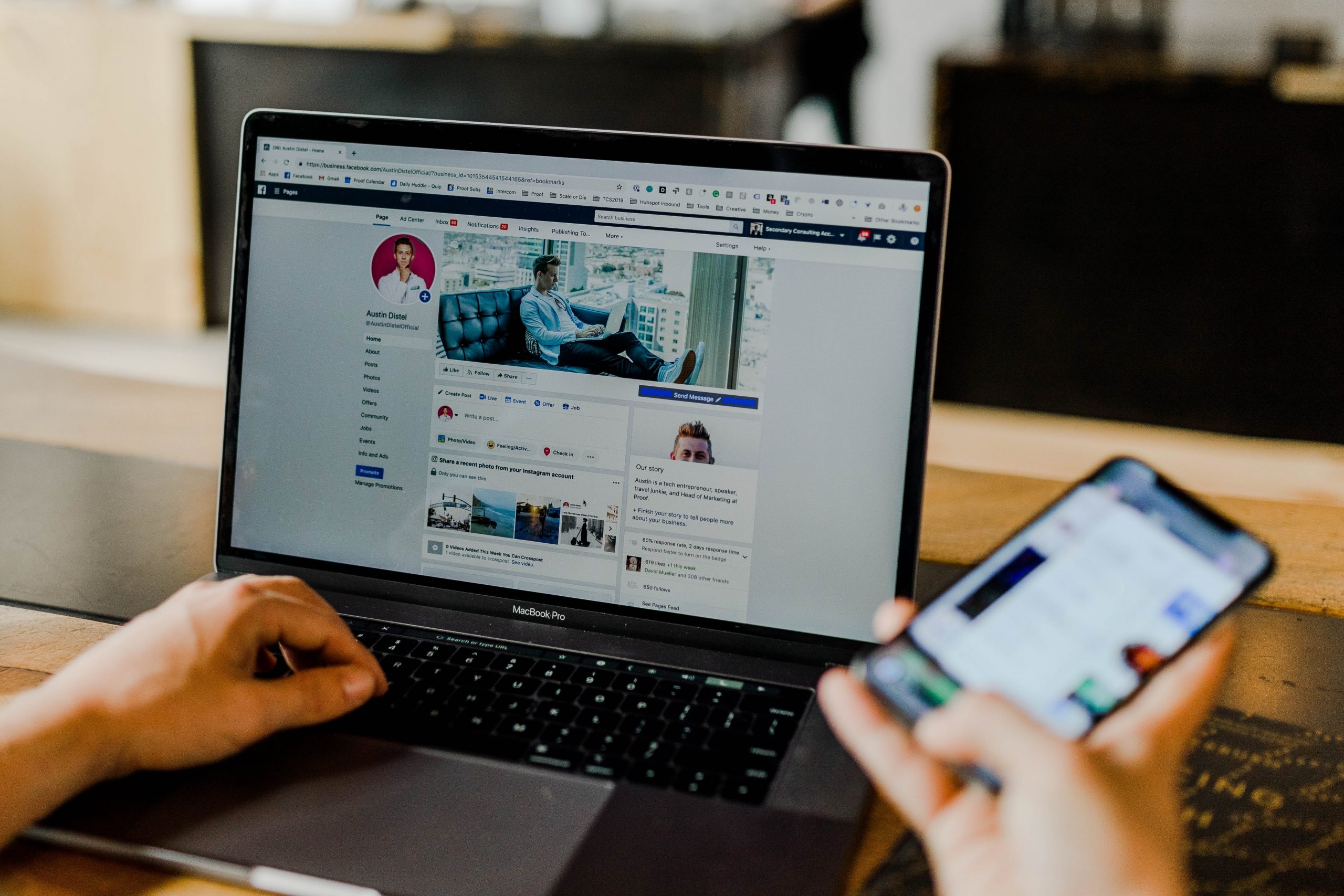 For a while now, Facebook has been the go-to advertising platform for business. Facebook is a social network that has not stopped growing and is no longer just a platform for people to connect with loved ones; it is also one of the most effective marketing tools for businesses. If you're considering turning to Facebook to help you promote your business, here are five easy and helpful ways you can use this social network to expand your company.
1. Link Your Individual Account with Your Company's Page
While you can't directly use your individual Facebook page for advertising your business, you can use it to promote the content, products, and services your company offers. By sharing your company page and website content with your friends, you can broaden your reach and introduce your service to a new network of potential clients. If you have employees, they can help you promote your business page by sharing, liking, and talking about the material you share on your company's page.
2. Interact With Your Audience
One of the most significant advantages of social media for businesses is interacting with their target audience, and Facebook is no exception. Instead of just posting content to your page; take the time to react, like, and respond to comments; people will be more likely to engage with your content in the future. Don't just like the positive comments; listen and pay attention to the negative ones as this is your target audience talking to you. Also, the more engagement your posts have, the more likely the Facebook algorithm shows your content to people with similar interests. Look at it this way; engagement equals free promotion as Facebook will also show your content to people inside the network who commented or liked your post. Remember to be genuine when responding to any comments; people can always tell when you are fake.
3. Join Discussions on Popular Facebook Business Pages
While you could be hesitant to comment on the content shared by others, it can be exceptionally valuable for your business. Checking out the Facebook pages of the most relevant business in your niche will certainly enable you to discover and study their strategies, and connect with multiple people who are interested in products and services like the ones your business offers; at the same time, get more chances to promote your own Facebook Business Page. Nevertheless, you need to remember to use your Company name (Business Page) and not your personal one when you comment on these pages. If you provide valuable advice and comments, people will want to know who you are and check out your page. 
Make sure your business page is optimized with the same branding as your website and the rest of your social media profiles, a clear profile picture (preferably your logo), and an eye-catching and well-designed banner or cover photo 820 x  312 pixels that match your brand. Don't forget to post content regularly; if you don't have much time to create original content, you can often share helpful articles from reputable websites, videos related to your niche, or even popular quotes. But even that can be time-consuming; one of the best ways to make the most out of Facebook and other social media networks is to outsource the work to Social Media experts who can do all the work for you.
4. Update Your "About" Section
While you may want to put as little as possible in this section when it comes to your personal profile, you must make sure that all the required information has been included in your business profile. When people first land on your business page, one of the first places they will check out is your "About" section. Here, they can see the location, business hours, phone number, type of business, website, business email, and so on. It is imperative to optimize this section if you want your customers to find your business easily.
5. Use Videos
Often, words aren't enough to make people take notice of your posts. This is why you should produce videos at least once a month. You can feature Q&A, where the inquiries are coming from your fans and followers, service updates, and promotions. Make sure you publish your videos to YouTube before you share them on Facebook to ensure that you can increase your views and also considerably expand your company's reach.
Facebook is one of the most effective tools your business can have relating to organic and paid content and ads. However, you must be observant, up-to-date, and constantly ready to learn new techniques to promote your business if you want to do well. Social media is a great tool to generate leads, increase brand awareness, and build business relationships. It helps you grow traffic and engage with your target audience. 
Whether you need help with lead generation, web development, digital marketing, creating your first social media marketing plan, or reviewing an existing one, contact Webby 360 today. Our experts can help get you on track.