How to Choose a Website Development Company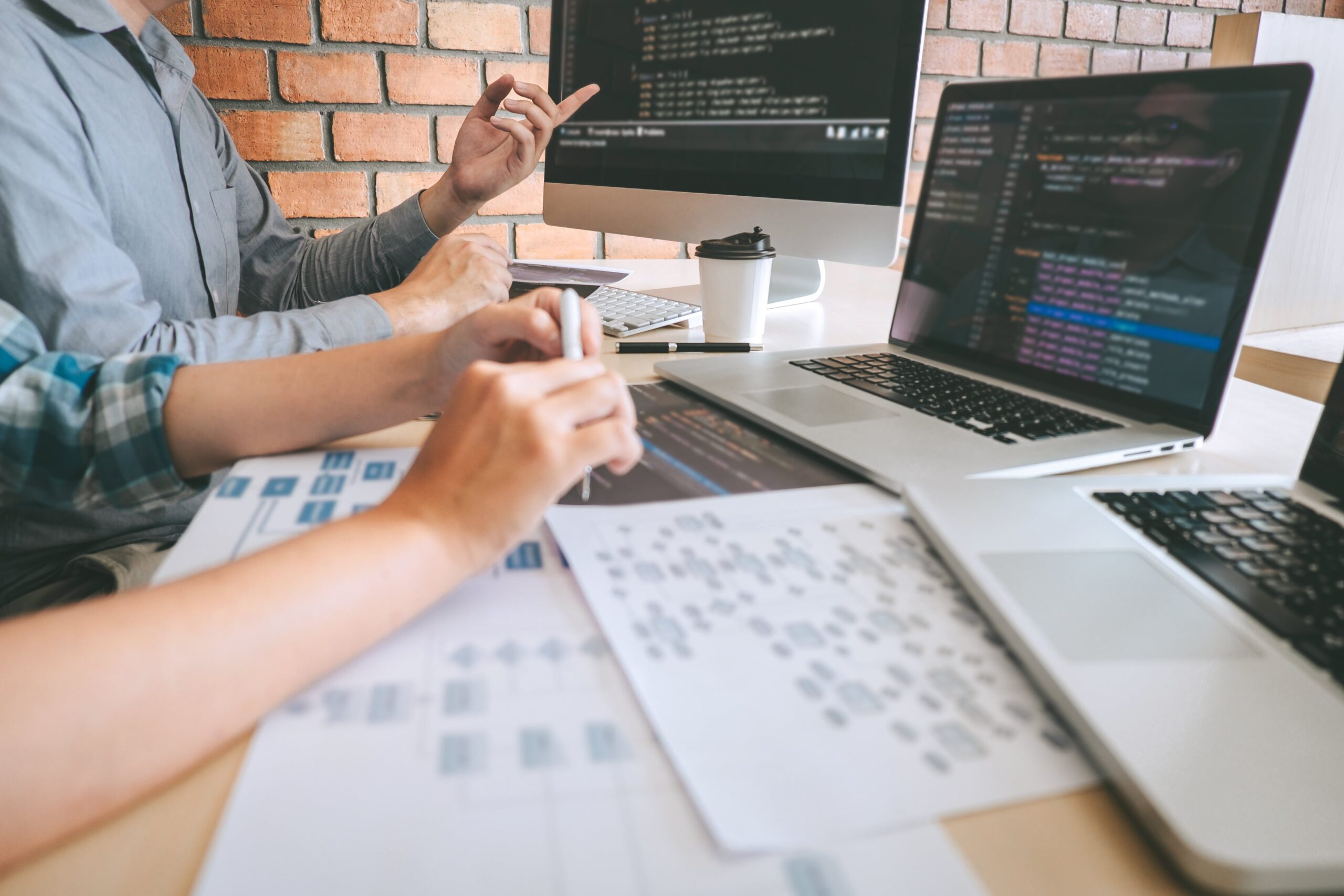 People all over the world are becoming more and more reliant on technology to make buying decisions.
So, perhaps it's time to consider hiring a professional, reliable, and awesome website development company that can clearly highlight the goods and services you offer, differentiate yourself, gain new customers, improve your brand's online presence, and increase those sales.
What Services Do Web Development Companies Provide?
Think about a time when you were doing some online research. At some point, you've come across a very professional, simple and visually appealing website that was easy to use.
Without even realizing it, you probably considered that brand pretty credible and trustworthy. This is exactly the impression you want to give to your potential customers.
Although you may be tempted to search for a 'Canadian website builder' or the 'best website builder Canada', those overused cookie-cutter landing page templates can't compete with a professional and custom web design.
Companies that offer custom website development services have the creativity and expertise to showcase your company's products and services. They can also highlight your background story, portfolio, and testimonials in a way that is completely unique to your brand.
Web design and development may include creating a brand-new website/landing page or making alterations to an existing website/landing page. This includes both the front end (visual design) and back end (technical coding) of your website.
Depending on your needs, website design and maintenance companies can add high-quality images, relevant keywords, as well as professional and engaging copy to various landing pages that align with your brand, all while creating a smooth user experience and maintaining your website for years to come.
Nevertheless, the most difficult part of this process is choosing the right custom website development company for you. So let's dive in.
Features of a Reliable Web Design and Development Company
Amount of experience
Website development companies' track records may be gauged by the variety of projects, sectors, and clients they've worked with. Consider an internet marketing solutions company with years of demonstrated experience servicing businesses that are similar to yours.
High-quality portfolio
Most website design companies highlight their projects in some type of portfolio. If the portfolio includes a wide range of high-quality work, you'll have adequate material to analyze the company's active projects, the team's knowledge, and the developers' abilities.
Result-driven approach
A website design and development company that cares about client success should collectively define the project's objectives. If the project's stakeholders have divergent goals, this method will help you avoid spending too much time and money making costly adjustments.
Positive testimonials
The quantity and quality of reviews might provide you with more information about a prospective agency. If the firm comes highly recommended for projects similar to yours, they'll likely be a good fit for you.
Strong online presence
You can tell a lot about a web development firm's commitment to quality by looking at its online presence as a whole. Examine their blog, website, and social media to get a sense of who they are as a brand and their overall digital marketing strategy.
Click here to explore the benefits of digital marketing and its impact on small businesses like yours.
How to Choose a Website Development Company
You will be able to choose the ideal service provider for your company's needs once you have determined the nature of the website you require, your conditions, and your budget.
Have a look at these tips to help you decide.
Check out their website
Examine the website of the company and try to imagine how it would appear with your branding on it. In what ways do you think it could be improved? How is the user experience on different devices?
Responsive websites will automatically reformat themselves to look good on every viewing device, from giant desktop displays to small mobile phones.
The layout adapts itself, with the use of media queries, to match the screen dimensions and resolution of the device that is being used to view the website.
If you want a website that provides a smooth user experience across all devices, the company you pick should have experience working with mobile-responsive and mobile-friendly web design.
Not sure what the difference is? Click here to learn more about the difference between mobile-responsive and mobile-friendly web design.
Request their portfolio
Spend some time browsing through the agency's portfolio to get an idea of the scope and depth of their skills. An online company that is serious about delivering e-commerce solutions will exhibit a portfolio of finished projects on their website.
Investigate the level of participation that the firm has in the areas that are important to you. Are they only responsible for the design, or did they also contribute to the development of the product? What kind of up-to-date services do they offer for ongoing maintenance of your website?
A company that specializes in professional development will have a comprehensive understanding of the most effective approaches, methods, and procedures.
Check the company's email response time
When selecting a company to provide web development services, timeliness is only one of many factors to take into consideration. When working with a small team, you might have to cope with the fact that there is no sales staff devoted to your project.
For assistance in this regard, you may get in touch with either the owner of the firm, the project manager or the administrative assistant. Give them a chance to react to your query in two days.
It is heartening to see that they are interested in acquiring further information on your web initiative. Bear in mind that the team will not be able to provide you with an accurate quote until they have a better understanding of your project objectives and budget.
Determine continuity
Web developers are more than just employees; they are participants in the business of developing websites and other technologies. If you are delighted with how they do business, that partner will be an essential component of your company's growth for years to come.
It's possible that if you put in more work at the start of a project, you'll wind up saving a considerable amount of time and money down the road.
The process of moving from one developer to another may be both time-consuming and expensive. Attempt to become acquainted with the people who will be performing this service in exchange for payment.
If you want to make an informed choice about working with them, you should look at their working practices, how they treat their employees, and how viable their business is.
Sum up the budget
Do not engage in business with companies that offer you an estimate that is much more or lower than what is offered by the competitors. Make sure you clarify exactly what services are included in the price that has been offered for the project.
Discuss how the company will positively impact the operation of the project. You desire a website that emphasizes user-friendliness within a certain time period.
Spending money on developing fancy and time-consuming features that aren't necessary may be a waste of money. Find out what the agency's hourly rate is and see whether they are open to negotiating the price with you.
Wrapping Up
When people conduct research online pertaining to the services you offer, it's likely that the first interaction they will have with your business is through your website.
It's important to remember that your website is a reflection of your company and overall brand. So, you shouldn't compromise on quality while constructing it.
Webby360 Marketing Solutions is a professional internet marketing solutions company that offers affordable and high-quality web design and development services.
We have expert developers with extensive experience in building specialized websites to suit your company's precise specifications and financial constraints.
Book a free consultation with Webby360 today to find out how we can improve your company's online presence!