Social Media Marketing Services for Small Businesses 101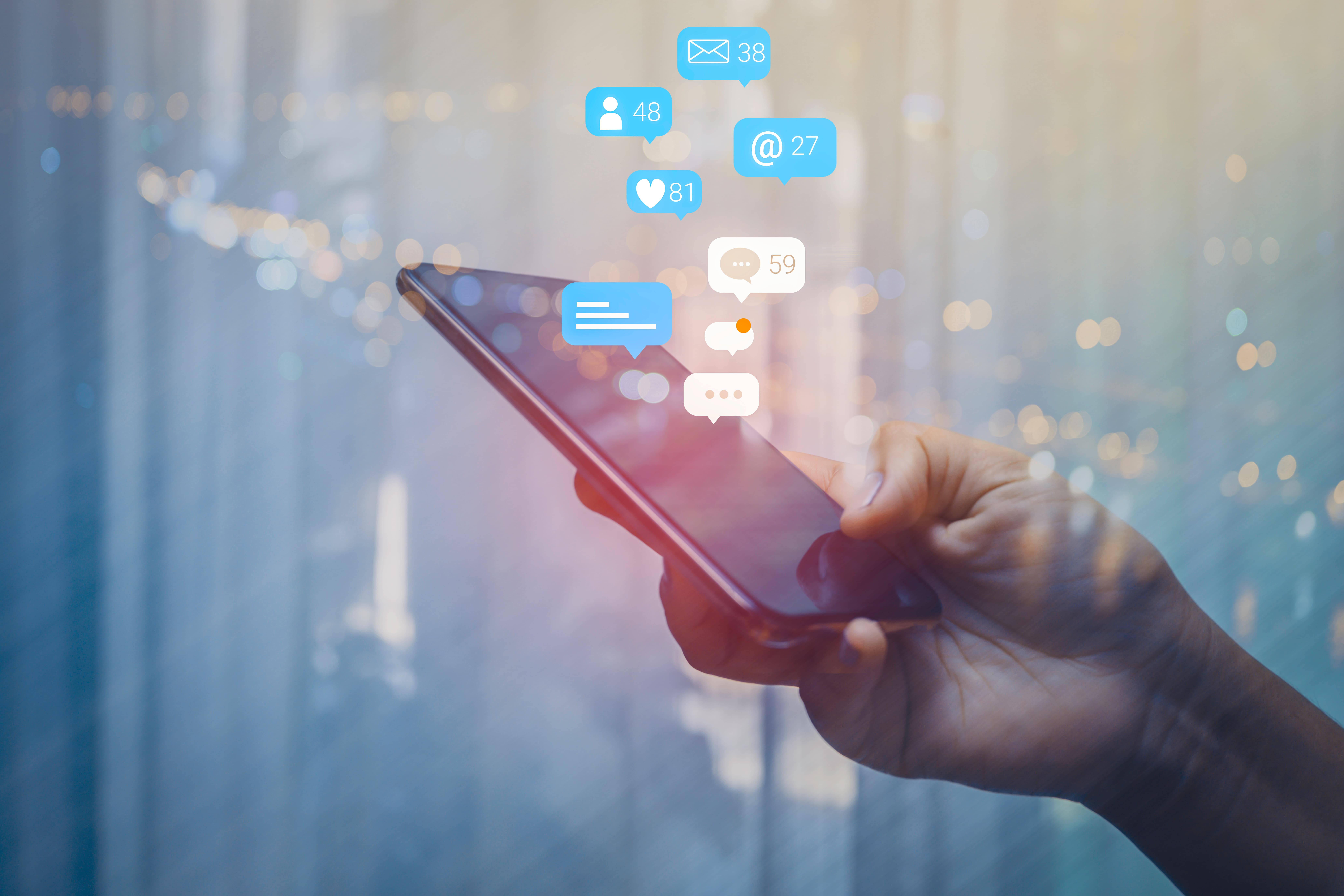 Social media marketing services for small businesses can increase your online presence while saving you a ton of time and money.

As a small business, it's important to choose a social media agency that makes smart and strategic decisions.

Understanding your limitations without compromising the quality of your overall strategy is pivotal.

Before jumping into the benefits of social media boosting services, let's review what social media marketing entails.
What Exactly Is Social Media Marketing?
Social media marketing (SMM) is a type of internet marketing that uses various social media platforms, such as Facebook, Twitter, LinkedIn, and Pinterest to build brand awareness, grab customers' attention, and connect companies with a more significant, diversified audience segment.
Social media marketing for small businesses and enterprises is a practical approach to target prospects who spend their time online. It also helps to increase brand engagement.
A dynamic, data-driven social media marketing strategy may help your business achieve exceptional outcomes and transform customers into brand ambassadors.
More significantly, an inventive social media marketing approach affects your search engine optimization (SEO) and digital marketing activities, resulting in increased lead and revenue streams for your business.
Not too sure what SEO is? Check out important digital marketing terms every small business owner should know to find out. 
Is Social Media Marketing Necessary for Business?
Yes. Online success necessitates the use of social media marketing. The aim of this marketing tactic is to increase brand visibility and income.
Social media digital marketing enables you to present your brand to prospective clients precisely when they are ready to convert.
More significantly, your social media marketing activities allow you to increase consumer touchpoints and conversion chances.
Having social media marketing strategies in place is vital to discover the ideal clients and improving your online presence. The idea is to match your social media marketing strategies to your goals.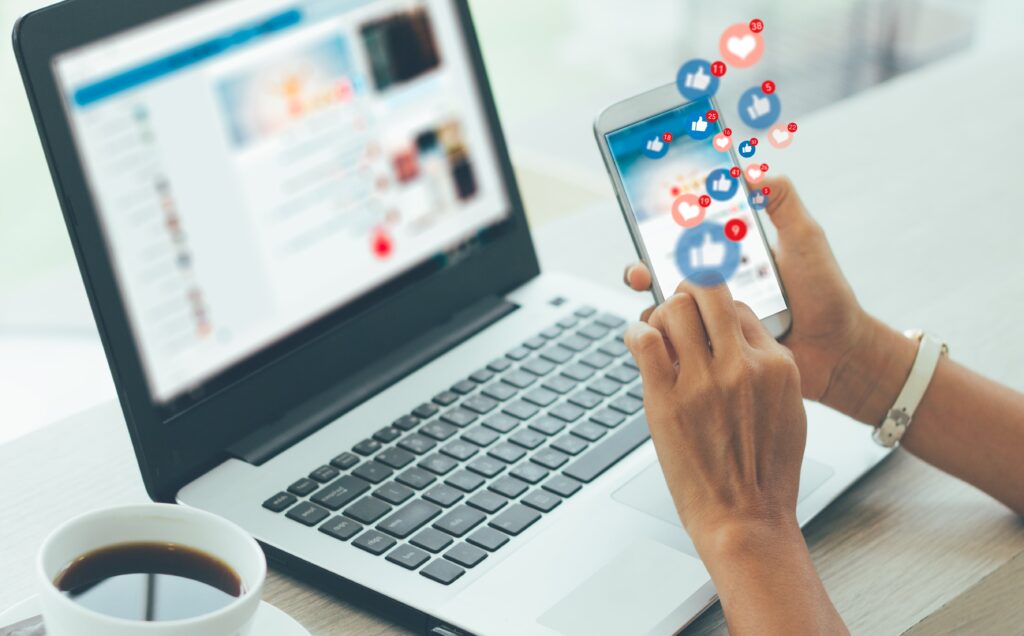 What Are the Benefits of Using Social Media Marketing Services for Small Businesses?
Start-ups and established companies may both benefit from social media marketing services.
With the right marketing strategy and campaign monitoring system, social media content marketing can result in more search traffic, better SEO, healthier consumer interaction, and greater brand loyalty.
Still, debating whether to invest in social media marketing services? Consider the following significant benefits of social media marketing:
1. Greater Online Exposure
Social media marketing is constantly evolving and changing, quickly becoming a valuable online marketing resource for businesses and brands.
Social media networks such as Facebook, Twitter, LinkedIn, and Instagram may dramatically improve your company's exposure and interest. With a successful social media content marketing plan, you produce more interactions and social signals, such as likes and shares, allowing you to communicate with a larger online audience.
2. High Search Engine Rankings
Search engines such as Google and Bing have begun to include updates, Tweets, profiles, and comments in their results pages, realizing the value of social engagement.
The more people who share your material on social media, the more traffic they send to your website and, as a result, the higher your search rankings.
If you don't already have a website or you're contemplating building a new one, read more on how to choose a website development company that can help you.
3. Audience Specification
No matter how good and interesting your material is, it must reach the correct audience to make conversions.
Social media marketing helps you to discover and categorize your target clients based on age, region, and online activity, among other data.
Experts in social media marketing identify and evaluate your niche market to understand your target consumers' online training and create relevant content and advertising that meet their demands.
4. Increased Customer Reach
According to DataReportal, 75 percent of online users use social media to research brands.
Furthermore, according to Buffer, around 73% of marketers believe social media marketing has been "somewhat effective: or "very effective" for their business.
In summary, if you have a weak or non-existent social media presence, you're getting left behind.
By implementing a solid social media marketing plan, you can increase brand recognition, place your firm in front of your ideal customers, and get ahead of the competition.
5. Overall Brand Control
Social media marketing packaging is adapted to your individual demands and budgetary capabilities.
It means you have total control over your branding, budget, and content marketing approach on social media.
Learning how to utilize social media for marketing allows you to establish and maintain an image that appeals to your target audience and keep your B2B or B2C social media marketing game on point.
6. Greater Consumer Trust
Understanding how to use social media for marketing enables you to establish a thought leadership brand and deep, meaningful connections with your audience.
To keep a pulse on your target market, our social media marketing agency Webby360 provides important material and participates in online conversations about your brand with social media management.
We also employ social media marketing to highlight your client testimonials, case studies, and other information demonstrating your company's legitimacy.
These strategies are critical for acquiring customer trust and developing close ties with your following.
7. Several Marketing Options
Besides Facebook, YouTube, LinkedIn, and Instagram, other social media marketing strategies can be used to advertise your business.
These social media marketing platforms include WhatsApp, Messenger, WeChat, Tumblr, and Snapchat.
To discover the most relevant and lucrative social media marketing platforms and tactics for your business, our social media marketing agency does in-depth business evaluations, audience analysis, and competitive benchmarking.
8. Increased Profitability
Social media marketing for small businesses is a low-cost solution to contact your potential clientele without spending too much money.
You can freely advertise your products and services on social media networks. Furthermore, one of the primary advantages of social media marketing is that it allows you to reach an endless number of prospects across several regions without performing additional effort or paying further costs.
So there you have it, social media marketing services for small businesses 101. You should now understand how important social media marketing is to increase your online presence and connect with your target audience in an affordable, meaningful, and impactful way.
If you're seriously ready to grow your small business, Webby360's social media boosting services can help you to build your online presence, gain targeted leads and increase sales!
Contact our social media marketing agency today to discover how we can help you save time and grow your small business.