Important Digital Marketing Terms Every Small Business Owner Should Know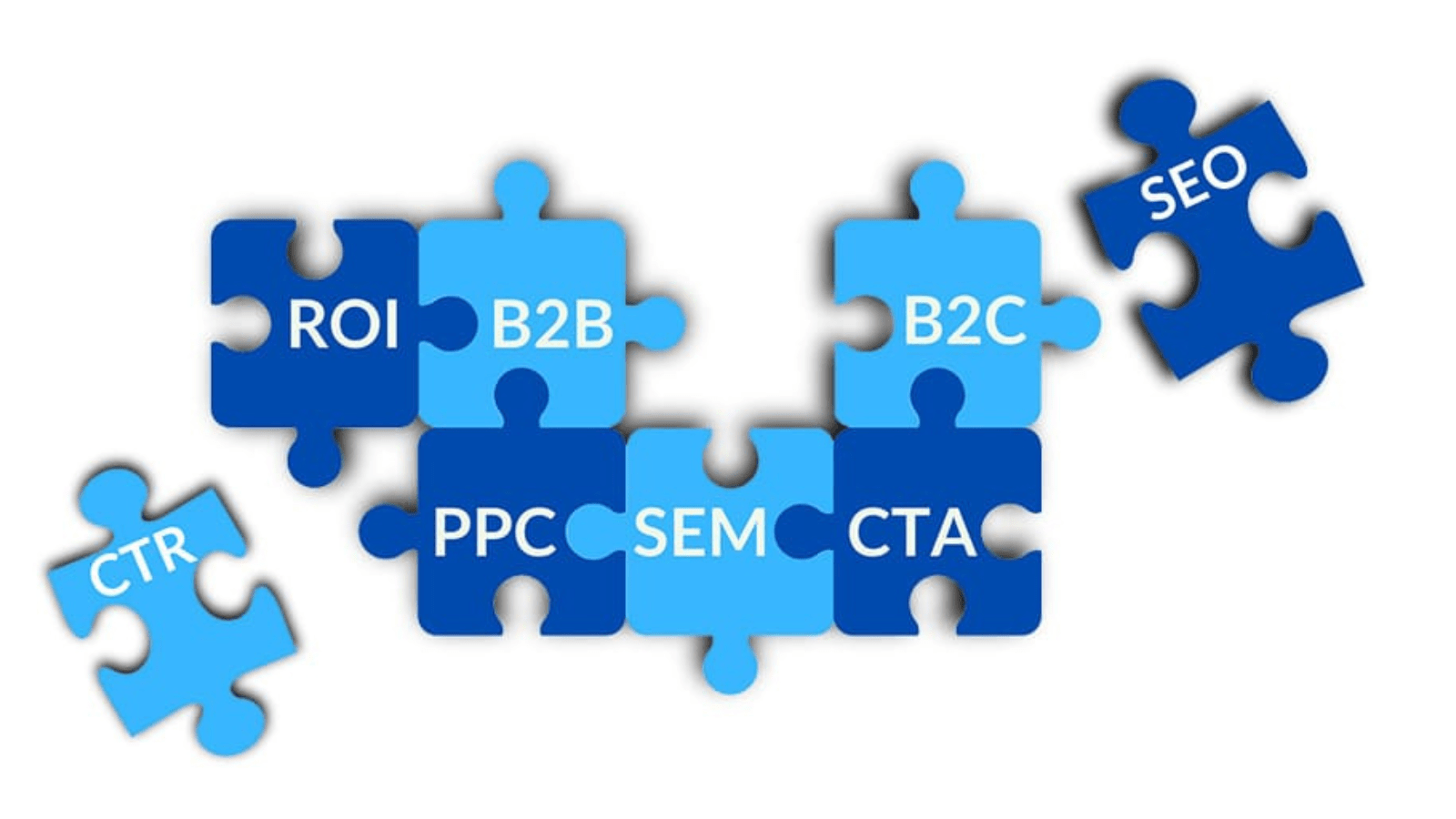 Sometimes acronyms can make things easy. But if you don't know what CPC, PPC, SEO, SEM, CTR, or ROI mean, digital marketing terms can get pretty confusing and overwhelming … fast.
So here is a quick cheat sheet for some of the most important digital marketing terminology every small business owner should know.
Return on Investment (ROI)
ROI isn't a digital marketing-specific acronym, but it's still a very relevant term. ROI means how much money you get back from your spending on your digital marketing campaigns.
Business to Business (B2B) & Business to Consumer (B2C)
B2B means that a business is selling to other businesses, like Webby360. In comparison, B2C means that businesses are selling directly to their consumers like getting your favourite pizza delivered to your doorstep!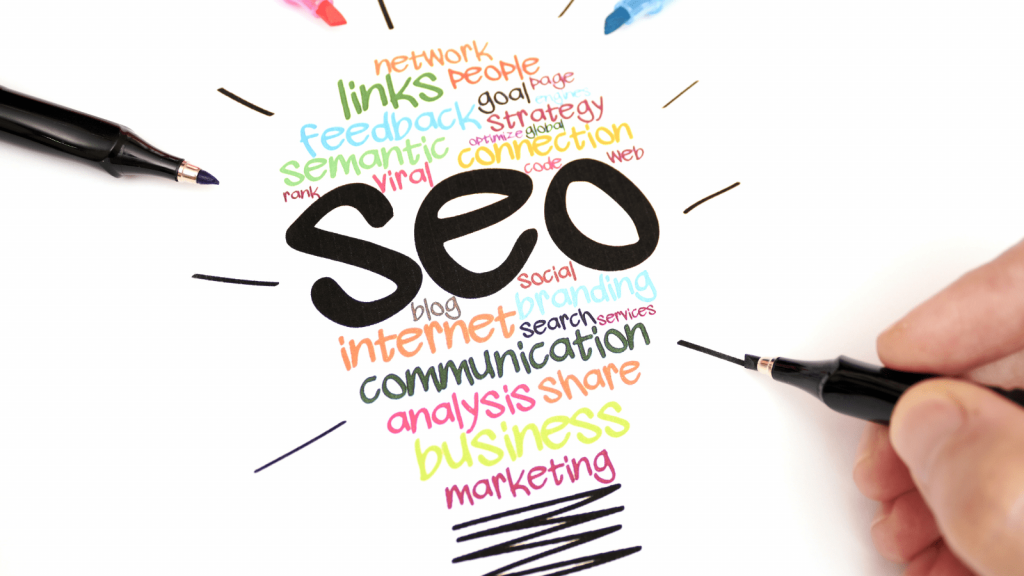 Search Engine Optimization (SEO)
This is a biggie and you may already know what it means. SEO is the way you use keywords and phrases to optimize your website when people search for information on the internet.
The goal of an SEO strategy is to maximize your organic ranking and increase traffic to your website. This is especially important for small business owners. 
Search Engine Marketing (SEM)
SEM uses paid advertising in partnership with website optimization to further boost your website ranking on the search results page. 
Call to Action (CTA)
This is the action that you want your current or potential customers to take. This can range from an immediate conversion like booking a room at a hotel ('Book Now'), 'Click Here' to fill out a form for a sales team member to get in touch, 'Learn More' to click through to another page on the website or 'Subscribe Now' to sign up for their blog.
CTAs are often hyperlinked in an article on a blog, appear as a 'button' on the website, or a link on a social media account. 
Pay Per Click (PPC)
PPC serves as a paid advertising method where advertisers pay a certain fee when their ad is clicked on. So it is the pricing model utilized for the ad campaign.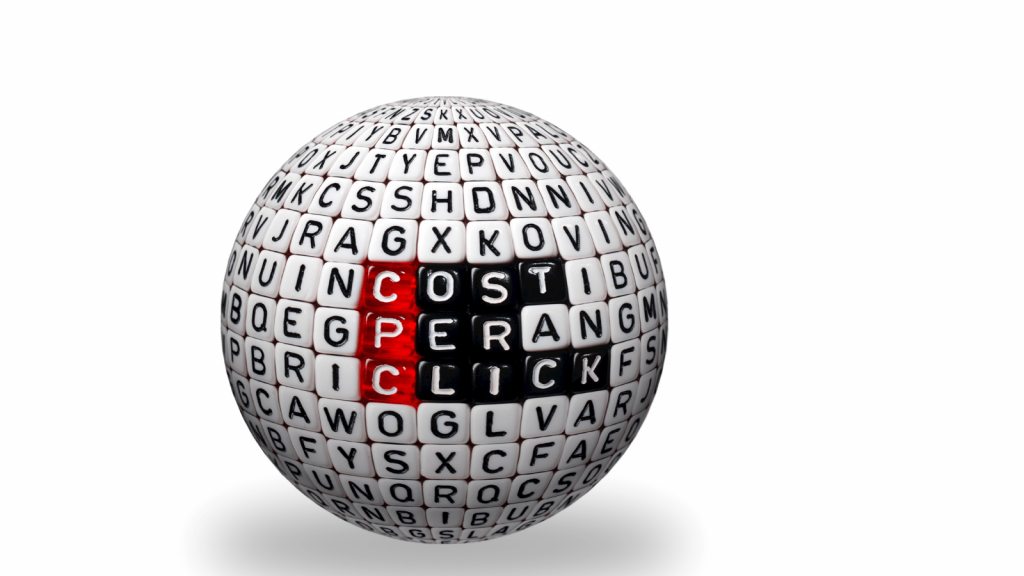 Cost Per Click (CPC)
CPC is the actual cost per click for the duration of the campaign based on your spending. 
The cost can vary based on your industry, product, location, and even your quality score. CPC, therefore, is the way to measure the actual overall cost to the advertiser each time someone clicks on the ad. 
Cost Per Action/Cost Per Acquisition (CPA)
For CPA, you pay for a specific action or acquisition, such as a sale, click or when a form is submitted.
This differs from CPC which is paying when someone merely clicks on the link in an ad. Essentially, there needs to be some kind of conversion.
Cost Per Thousand Impressions (CPM)
For CPM, you will only pay when your ad is seen in increments of one thousand. Mostly relevant to paid advertising, campaigns run on social media or general brand awareness growth strategies.
Cost Per Lead (CPL)
Similar to CPM, CPL is a type of payment model in which you pay based on the number of leads generated.
Click-Through Rate (CTR)
This is also used for paid digital advertising to count the rate at which your ads are clicked. It's also a way to track how many people clicked on a link in an email you sent, or how many people clicked on a link on your website.
Bounce Rate (BR)
Listen out for context on this one as it has two uses. Firstly, it refers to how many emails didn't reach their destination because of an incorrect email address. Or, it can refer to how many people visited your website and 'bounced' right off again to another site without clicking on another page. 
The ultimate goal is to have a very low bounce rate which indicates people find your website useful and helpful. Consequently, this would improve your website's SEO score and increase the chances of ranking higher on the search engine results page.
Content Management System (CMS)
This refers to a website development platform that you can manage yourself without knowing how to code, like WordPress. Most custom-built websites will incorporate a user-friendly CMS option for clients so they can upload blogs or input special offers and news.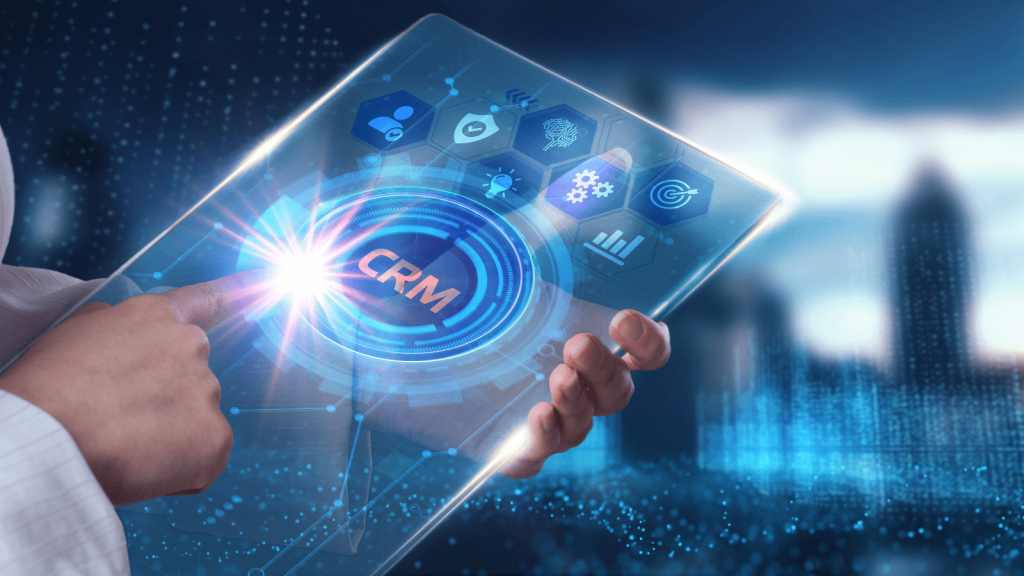 Customer Relationship Management (CRM)
CRM is a tool to track data about your customers and their engagement with your product or service.
It usually holds your customer database, including the info you have about each customer. For instance, where they are in your pipeline or the last time you made contact with them. 
Email Direct Marketing (EDM)
Not to be confused with a type of music played in a club, this actually refers to marketing material sent to an email. Some can look like a regular email, while others can be an HTML-coded newsletter that people subscribe to with images, graphics, videos, and more.
The goal is usually to get the recipient to click on a link to subscribe to a service or make consumers aware of special offers or news. Entities like Constant Contact or Mailchimp are designed specifically to craft and deliver this service. 
Learner Management System (LMS)
This is an online platform designed to host and deliver training courses and educational material. An LMS can either be for an internal team or for external consumers.
Customer Experience/User Experience (CX/UX)
Customer Experience (CX) incorporates all interactions someone has with your brand. User Experience (UX) focuses only on the interaction with the service provided or purchased end products.
These are important digital marketing terms to understand and implement to retain customers and boost your sales!
Name, Address, Phone Number (NAP)
This is a quick reference to your Business Name, Address and Phone Number. It's often heard in discussions about the consistency of your brand, online presence, and information. Sometimes it is also referred to as NAPU (the U stands for URL).
Search Engine Results Page (SERP)
When you complete a search in a search engine, such as Google, the page that appears after you do the search is called the Search Engine Results Page (SERP).
Unique Selling Proposition (USP)
A Unique Selling Proposition (USP) helps to define your brand. It tells people what you are bringing to the table and states a promise that you'll deliver throughout your products and services offers. In other words, it helps you stand out! To learn more about how you can define your unique selling proposition, click here. 
There are quite a few more important digital marketing terms. But these basics will ensure that you're nodding along and understanding every part of any digital marketing conversation without panicking! 
Now you've learnt about the most important digital marketing terms every small business owner should know.
So, it may be time to consider looking for a digital marketing services company like Webby360 Marketing Solutions to help promote your business. To learn more about the services we offer, click here or contact Webby360 today.