Alt Text for SEO: How to Optimize Your Images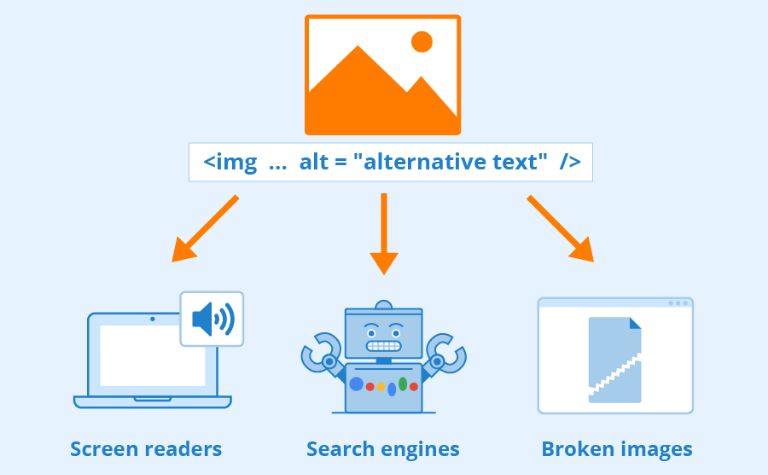 Known as alt tags or alt descriptions is the text that appears instead of an image on a webpage if the image does not appear on the users' screen. With this text, the screen-reading tools can describe the images to visually challenged readers and also allows search engines to better crawl and rank your website. Optimising the image alt text is sure to improve the user experience.
If you try searching a topic using Google for example, for "email designs" or 'newsletter designs" you can see two kinds of results. The image results occupy a decent amount of space in the search engine even though the search words didn't include the words images.
The impact of images is greater when it comes to online marketing. People only want to see the image and hardly look at the blue coloured hyperlinks. Image alt text is going to help with making your images the ones the people get to click first.
Optimizing Images
Use descriptive and plain image names: Naming an image is very important because when a search engine crawls through an image it will only select names that are relevant.
Careful optimisation of alt attributes: Sometimes the browser won't be able to load the images so you need an alternative and that is image alt text. Relevant keywords will help the image rank better.
Appropriate image dimensions: Create unique attributes, give the dimensions and even the angles for better SEO. This is sure to get you some potential customers.
Reduce File size: If an image is too large it can slow a website from loading properly. The faster a website can load the longer the user will stay to browse.
Choose the right file type: JPEG, GIF, and PNG are commonly found file formats for multimedia uploading in web pages.
Functionality is important and choosing the right words for images. Utilizing all elements is important to boost organic traffic for your website.