How to Find Your Perfect Internet Marketing Company Match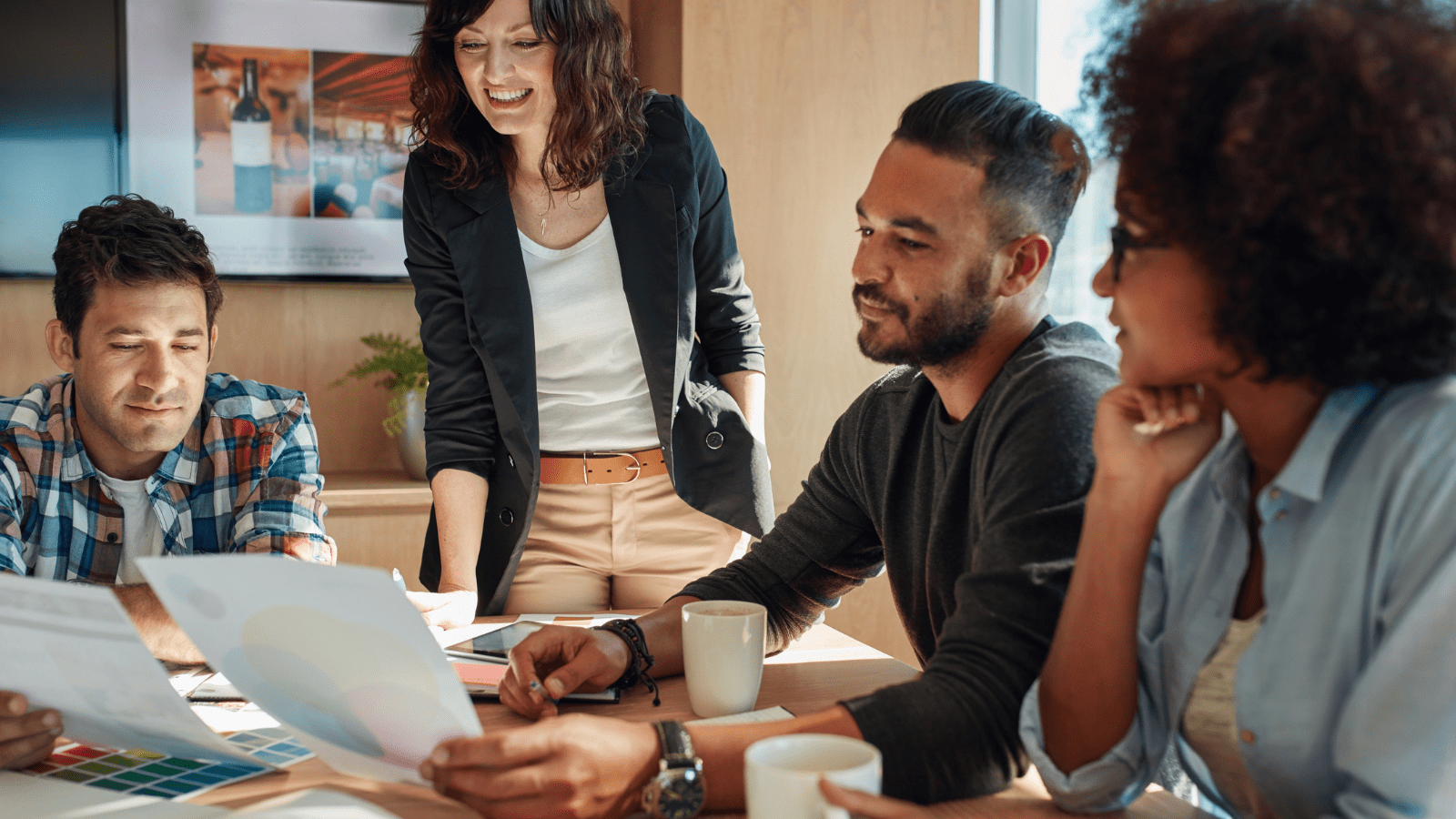 It's time to find the right internet marketing company to take your business to the next level.
But like any relationship, you might be a little nervous about whether they're honest, reliable, communicative, well-rounded, and compatible for the long haul.
So you may want to narrow down your search to help increase the odds of finding The One.
In spite of what may seem like an impossible task, here are 5 questions you should ask yourself to find your perfect digital marketing agency match.
1. What Does Their Digital Footprint Look Like?
With the internet readily available and accessible, you know everyone's Googling everyone and everything, so get to sleuthing!
Search their company online and see where they rank. Check out their website and discover what they're all about.
Explore their social media accounts to see if they are engaging, informative, relevant and on-brand. 
Look at their Google Business Profile and LinkedIn and check to see if they are branded, owned, and populated.
Similar to finding a suitable partner, it's important to get a sense of who the agency is so you don't waste your time chasing a catfish.
Their legitimacy and the story of who they are should be reflected in their digital footprint.
2. Would The Internet Marketing Company Be A Reliable Partner? 
If you want a professional digital marketing company that delivers great results for your business, they need to be reliable. 
You need to make sure you can trust them to commit to their promises and walk the walk.
In this case, the agency should be aware of the latest trends and information including current algorithms, new platforms, and potential security issues.
They should also be aware of the constantly shifting changes in requirements for rankings and marketing placements.
Consequently, this will help them to deliver on their promises to improve your SEO or increase impressions on social media.
In order to assess a digital agency's expertise and overall competence, we recommend that you brush up a bit on your marketing knowledge.
For instance, go through the most important digital marketing terms every business person should know so you can understand all the lingo during your consultation.
If you discover that the company uses an outdated practice, this can be a great way to assess its competence.
Are they struggling to keep up with the latest trends or do they have an explanation for their reasoning with solid evidence to back them up?
Perhaps they wait to analyze data before making adjustments, rather than jumping on a bandwagon just because it's trendy. Or, they may have an existing plan to shift over time.
Allow them to explain their reasoning and try to understand what their digital marketing approach is to determine whether they would be a reliable partner for you. 
3. Are They Effective Communicators?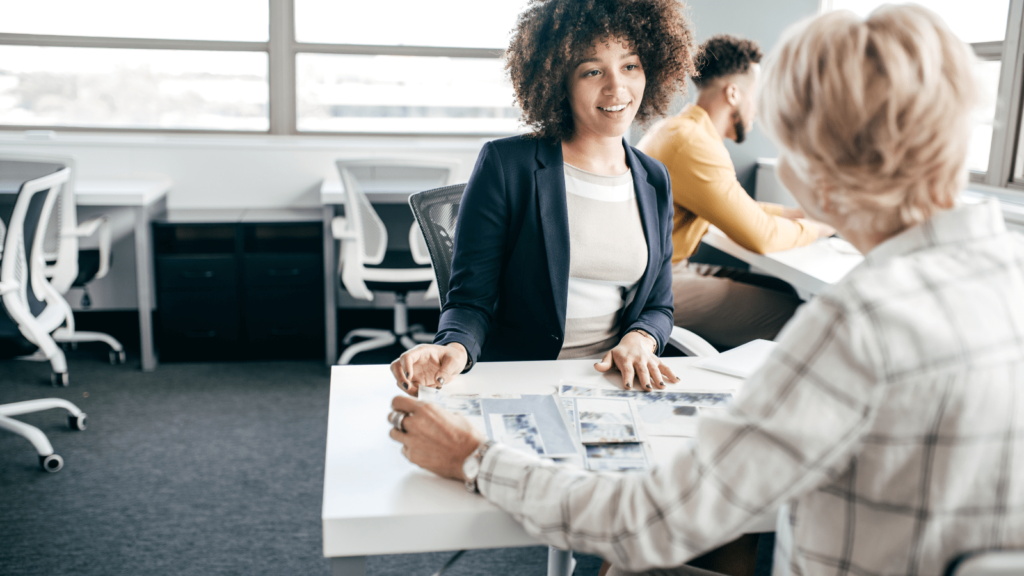 Any online marketing company handling your digital assets should not only be able to deliver on a strategy but you should know exactly how, what, and why they are doing what they are doing.
A way for you to really see if the agency is compatible is by assessing their communication style.
Once your objectives are clear, they should be able to return to you with a comprehensive strategy that encompasses all of your goals.
An exceptional agency should be able to walk you through every aspect of their digital marketing strategy pitch so you can follow along and understand.
And if you challenge them in any way, they should be comfortable with having those tough conversations in a respectful manner.
Want a simple test? Ask them to break down the steps of how Google sorts information and then return it in a relevant way when search terms are plugged in.
Here is a breakdown from Google themselves so that you can gauge whether the agency has effective communicators who know their stuff!
4. How Well-Rounded Is The Internet Marketing Company?
Let's face it, you want to walk hand in hand with someone who has a lot to offer.
The agency that holds your company's heart in its hands in the digital space should meet the same criteria.
It's ok if a company doesn't do it all, especially if your focus for their scope of work is very specific; however, they still need to understand how it all works together.
For example, did you know that link building is a key part of SEO and is often tied to content marketing? Or that social media indirectly contributes to your SEO?
Why does this matter, you ask? A company that understands this interplay is who you should be talking to.
SEO, social media platforms, online ads, and email marketing campaigns are all digital marketing services that can help to support your business objectives – increased revenue and actual sales in your pipeline.
The perfect marketing agency will be able to use its expertise to build a strategy that works specifically for your product or service.
Overall, being well-rounded is a vital factor to ensure a mutually beneficial relationship that drives success for your business in the long term. 
5. Do You Detect Any Red Flags?
A great online marketing company can be honest, reliable, communicative, and well-rounded but if there is any indication of a red flag, beware.
For instance, If they talk a good game but don't have any statistics to show, or they make grandiose promises that seem unrealistic, that may be a red flag.
The best digital agency should deliver the best results for your business but it won't happen overnight.
Promises are great and a company offering social media marketing services for small businesses, for example, may be able to tell you exactly what you want to hear. 
However, any business, large or small, needs to pay attention to how realistic these goals are.
After all, you're in it for the long haul and you're not only trusting this digital marketing agency with your promotional voice but also the reputation of your brand.
So, if you bring up any red flags and they're able to clarify them and put your mind at ease, they might just be the perfect match for you.
Final Thoughts
If you are lucky enough to find a reputable company with stellar testimonials and a variety of digital marketing services you can choose from, you're well on your way.
Another thing to look out for is if they have a proactive leadership style rather than reactive and whether they have experience working with companies in your industry.
You also want to pay attention to your first impression. Don't underestimate your gut feeling as communicating and working closely with others should feel easy and stress-free.
Make sure they 'get you', your goals, your vibe, and what you're all about.
Who knows, maybe Webby360 Marketing Solutions could be your perfect internet marketing company match! 
Interested in finding out? Learn more about the services we offer or contact Webby360 today.