Optimizing Your Landing Page, Part 2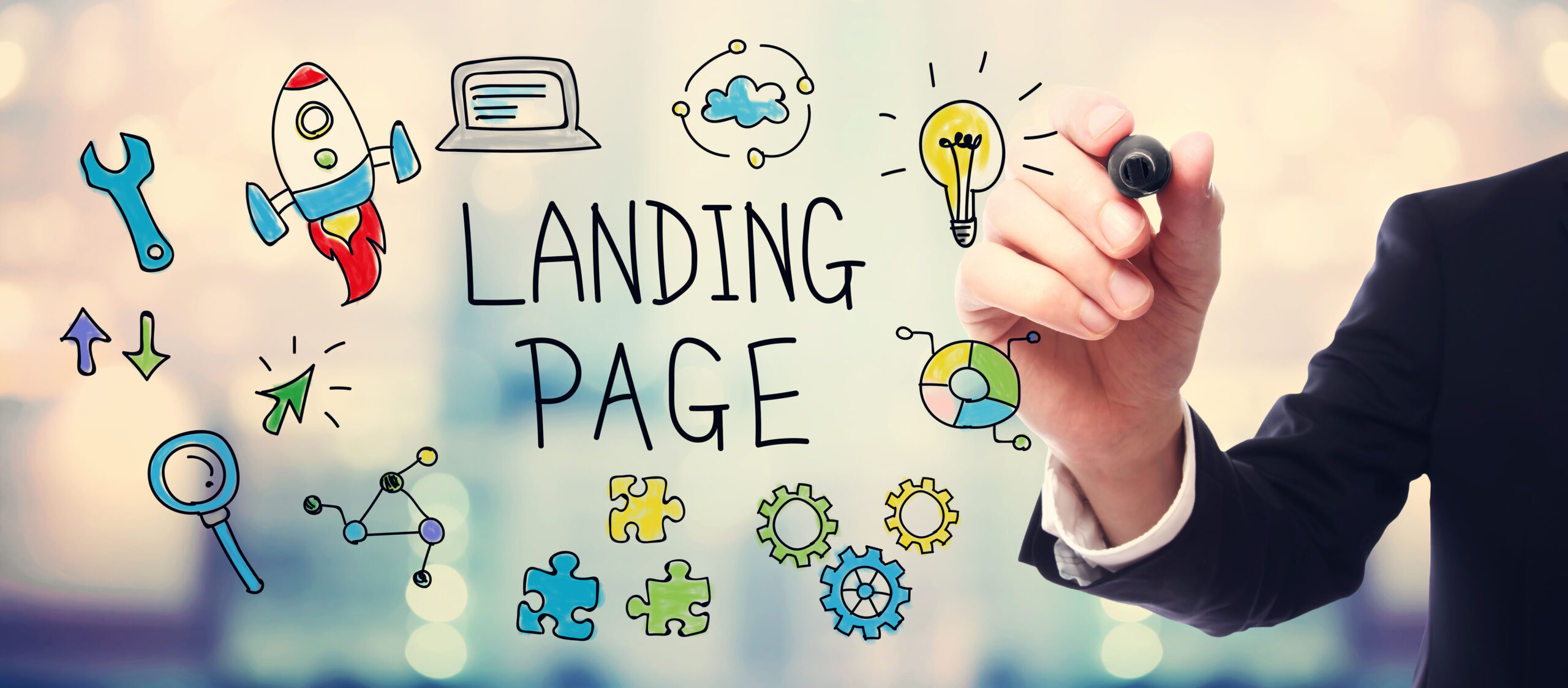 The landing page is a key component of any web-based marketing plan.
It increases conversions, brings in leads, improves the performance of your paid media ads and ultimately increases your return on investment.
The process of improving website conversion rates begins when you design your landing page and continue after the page is live. It is wise to review and optimize your landing page regularly.
In last week's blog, we reviewed the five types of landing pages. Today, we share the Landing Page Optimization Checklist and review the Seven Key Elements Of A Landing Page. These tools will ensure your landing page increases your revenue.
Landing Page Optimization Checklist:
Functional: Does your landing page offer a frictionless experience with no technical glitches?
Accessible: Is your landing page discoverable and accessible from different devices?
Usable: Is your landing page usable? Is it scrollable, readable, and clutter-free?
Intuitive: Is your landing page easy to understand?
Persuasive: Does your landing page convert visitors into leads?
Seven Key Elements Of A Landing Page:
Headlines
Copy
Imagery
Call To Action (CTA)
Social proof
Contact information
Colour contrast
1. Headlines: Headings and subheadings help you build rapport with your users. They establish a connection with prospects. In today's video and image-focused world, text still matters. People read what you write, and it must be relevant to your audience. Consider your customer's specific objective and turn it into a headline and subheading.
2. Copy: After reading the headline, visitors want more information about your offerings. Help your users understand your products with clear, concise, and to-the-point copy on your landing page.
3. Imagery: Remove any visual clutter from your landing page. A simplified landing page will direct users to your call to action.
4. Call to Action (CTA): Your CTA directs your users to the next steps on your webpage. Increase your click-through rate and boost conversions with a compelling and impactful CTA. Use action-packed words and create a sense of urgency with your CTA.
5. Social Proof: What is social proof? This concept says people will follow the actions of someone they trust. In today's world, most users trust reviews. Include testimonials, infographics, and reviews from influencers on your landing page. Include logos of companies and customers who engage with your brand.
Match your social proof to your users. If your landing page targets enterprise businesses, showcase testimonials from similar clients to establish credibility.
Create remote video testimonials to engage buyers and remove friction in the sales process. Videos allow users to see a subject and understand the impact of purchasing the advertised product or service.
Leverage the benefits of digital reviews every time a customer shares a review. This increases brand awareness, recall and affinity, and encourages sales.
6. Contact information: Contact information on your landing page helps users send you questions about your products and service. Include a live chat function, a phone number, an email address, or a contact form. For technology and software as a service companies, include links to their help centers.
Customers should find your contact information, frequently asked questions, and tutorials easily.
7. Colour contrast: Use colour contrast to help your CTA stand out. Consider playing the CTA against a textured, coloured background, or adding negative space between the CTA and other elements.
Using the Landing Page Optimization Checklist and the Seven Key Elements Of A Landing Page will ensure your landing page turns visitors into customers.
Contact Webby 360 today to discuss optimizing your landing page and your other online marketing needs.