Optimizing Your Landing Page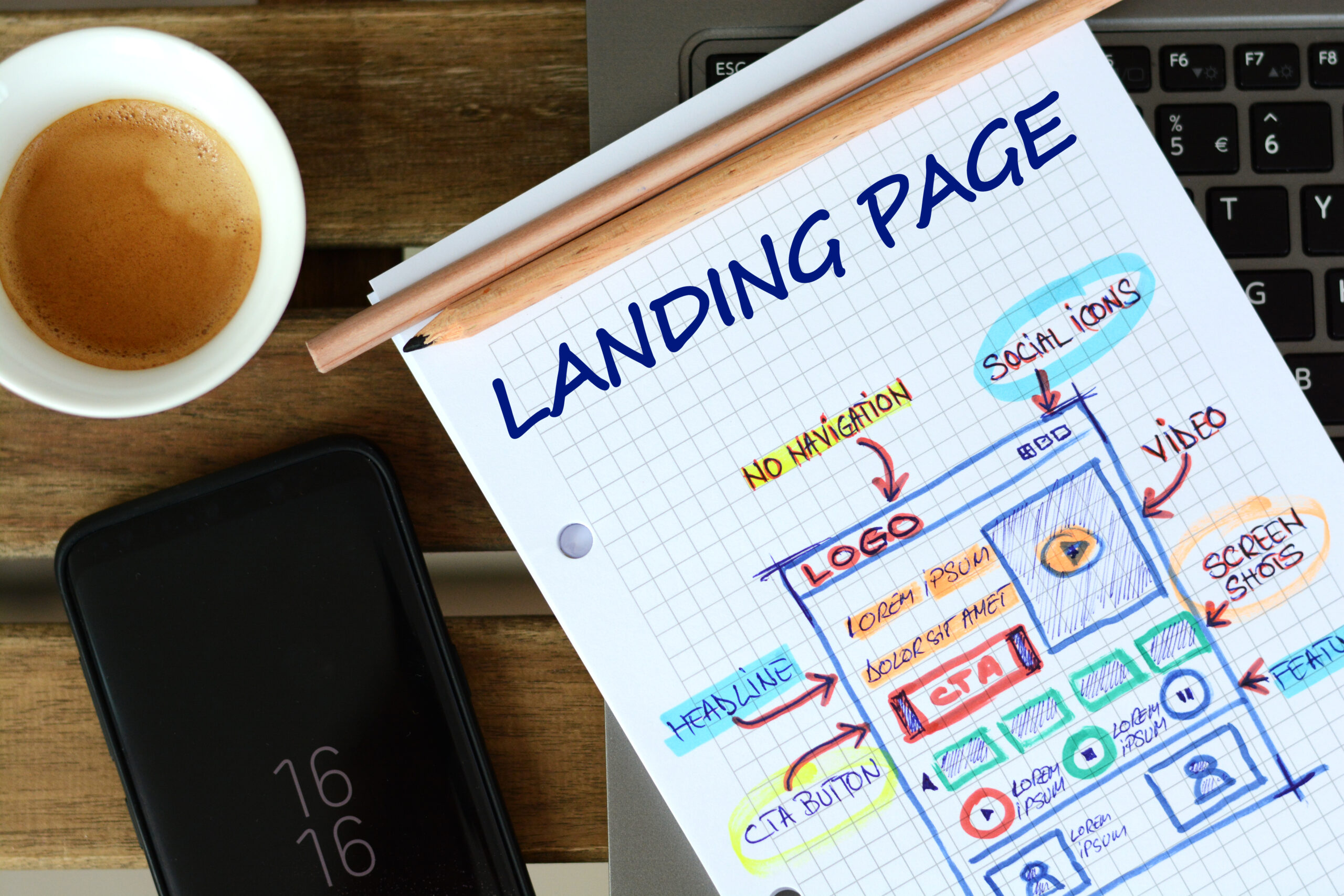 The landing page is a key component of any web based marketing plan.
It increases conversions, brings in leads, improves the performance of your paid media ads and ultimately increases your return on investment.
Landing pages give you information about your audience and their preferences. You can use this information to make your overall marketing strategy more effective.
For the next three weeks, we'll review landing page optimization best practices to turn your prospects into customers.
Today, we review the landing page itself and the five types of landing pages.
What Is A Landing Page?
A landing page is simply a webpage that directs users to your product, service or offer and encourages them to take a desired action. In online marketing, it's where users land when they visit your website, blog or homepage. It sits at the top of your inbound marketing funnel.
Five Types of Landing Pages:
1. Click-Through Landing Pages
This landing page provides the benefits and features of your product and service all in one page. It shows your users the value of your products and encourages them to try your services. This leads them to click on the Call to Action (CTA) button fully educated about your product. Clicking on the CTA button takes them to another page with all your pricing details and payment information.
2. Lead Capture Landing Pages
Businesses use these landing pages to gather information about potential customers. That information could include their name, email address, job title, business name and industry, to name a few. The information gathered depends on your business needs.
A key tip: If your landing page is your top source of leads, don't include a long questionnaire. Ask for more information once users show interest in your products. The focus of a lead capture landing page is to create a pool of prospects for your sales team.
3. Paid Advertising Landing Pages
Businesses run paid ads on social media to general leads, but social media ads don't always lead to sales. It can take several interactions with a brand to convert leads into paying customers. To get the best return on your investment, ensure your paid social media ads send users to the right landing page. Consider using a lead capture landing page to collect information about your users.
4. Long-form Sales Landing Pages
Potential users have a lot of questions, and these landing pages answer all of them. Include frequently asked questions "FAQs" and the Five W's — Who, What, When, Where, Why. Also answer questions regarding barriers and the benefits of your product. These landing pages are longer than other landing pages but be concise with your information. Long form landing pages are used at the bottom of the marketing funnel to persuade visitors to make sales.
5. Unsubscribe Landing Pages
This landing page is used for users to unsubscribe from your newsletter and email updates. But you can use it to keep users by allowing subscribers to manage their preferences and reconsider their decision. For example, users might prefer weekly instead of daily emails. You can also use images and diagrams to show your users what they will miss if they opt out of email communications.
The key to any landing page is to optimize your offer and gain sales. Choose your landing page based on where the user is in the buying funnel.
Contact Webby 360 today to discuss optimizing your landing page and your other online marketing needs.