Top Push Notification Campaigns to Increase Conversion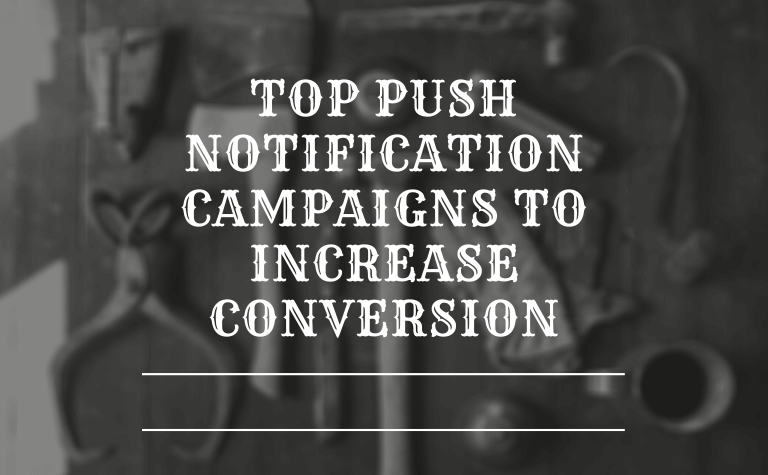 To boost engagement and communication, integrating a push notification campaign is a good way to let your customers know about updates at the right time.
Sales Oriented Push Notification Campaigns
When launching special offers, sales, limited promotions and time sensitive campaigns, a push notification will alert your customers.
Action Inducing Push Notification Campaigns
A Call to Action (CTA) notification can be used as well to highlight the service or product you are selling at the time. It's important to know the behaviour of your audience, as in where do they go first on your site or what products they look for.
Cross Marketing Push Notification Campaigns
Cross marketing leads your audience from one product to another related product or special offer. You can notify them with a series of suggestions related to their current search or current purchase. This also helps to keep the customer on your website for longer.
Price Drop Push Notification Campaigns
Let your audience know when you have dropped the price on an item, especially if it has been searched before. An auto-notification to highlight the price drop of a product they have browsed before will look attractive.
Cart Abandonment Push Notification Campaigns
One of the most common things that occur during an online purchase is cart abandonment. People do show a lot of interest to fill their online shopping cart with products initially but can leave without purchasing. Provide a wish list option and push notifications will remind them to purchase.
Browse Abandonment Push Notification Campaigns
This one is similar to that of cart abandonment. If a customer leaves without purchasing anything, notifications can be sent to suggest products they were searching.
Product Specific Push Notification Campaigns
If you have the data to show you when customers are looking for specific items, push notifications can be used here to bring them back to the item or remind them why they were searching for it in the first place.