Benefits of Digital Marketing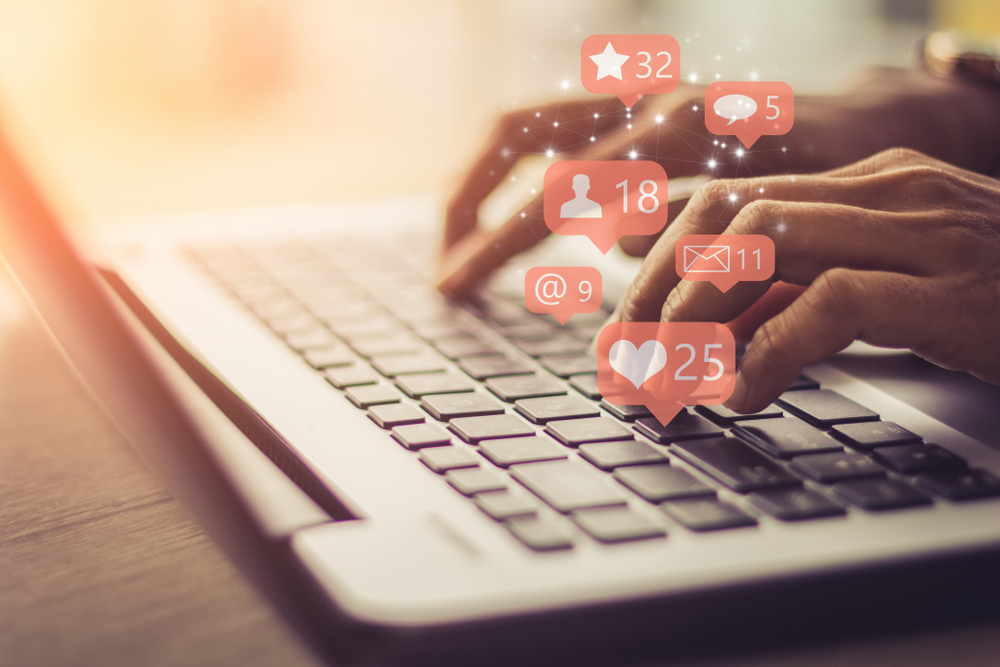 Whether you're a small or established digital business owner, we at Webby360 are sharing 5 important benefits of digital marketing for those who may want to invest in a digital marketing strategy.
Digital marketing is a great way to improve your online presence, create brand awareness, and convert more prospects into customers. Still not convinced?
Let's see why digital marketing is actually worth investing in.
Show Me The Facts
Digital marketing impacts people's interactions, habits and lifestyles as more and more people are using online channels every day.
According to Statista, as of 2021, approximately 4 billion people used some type of social media across the globe. That's half of the world's population!
In 2027, this number is expected to increase to approximately 6 billion people. Evidently, it's important for companies to have a digital marketing strategy to capture these online users.
Search engines also drive around 93% of all website traffic. This means you may be missing out on potential customers if you don't have a professional website that is ranking at the top of search engine results pages for relevant keywords. 
This is especially important as 82% of customers who are shopping in-store use their devices to search online before they decide to buy a product. 
Essentially, you could influence people's decisions while they are still in the checkout line as long as you have a strong online presence.
Now consider this: 71% of consumers are more likely to invest in a product or service from a familiar brand name.
If people can recognize your brand logo or company name, you instantly gain a competitive edge.
As long as you can stay top of mind by consistently ranking on the top search results,
you will improve your digital presence, increase online traffic, and influence customers to buy your product instead of your competitor's.
5 Benefits of Digital Marketing
Digital marketing has changed the way businesses operate for the better. Here are five reasons you should invest in a digital marketing strategy.
1. Save Money
If you're a small business owner, your budget is likely pretty tight. Compared to traditional marketing like TV commercials and newspaper ads, digital marketing is a more affordable option.
You can decide on the digital marketing activities you want to invest in and how much to invest in. By easily tracking the results online, you can always reassess your digital strategy so that you are investing in tactics that will deliver the best results for your business.
Here are 9 more advantages of digital marketing vs traditional marketing. 
2. Expand Your Reach
Digital platforms and social media can help you connect with people around the world. They offer easy and instant communication between your business and your customers.
By expanding your reach and improving communication at each stage of your buyer's journey, you can level up your customer experience and boost sales.
Not only will you attract more people to your website but you will be able to reach the right customers at the right time in the right place, which will increase the chances of them buying your product or service.
3. Improve Your Brand Awareness
Digital marketing allows small business owners like you to put your company name on the map. By sharing your story and purpose with a large audience through blogs, social media, newsletters, etc., you can build authority in your industry and improve your brand image.
Brand awareness is essential for companies that want to gain a competitive advantage. As mentioned earlier, if people can recognize your brand, you will remain top of mind when they are ready to make a purchase decision.
One of the best ways to stay top of mind is to build a clean, professional, user-friendly website that people will remember. 
4. Track and Measure Your Results
Companies use digital technology to make important business decisions. By tracking your customers' likes and dislikes, you can determine the best time and the best way to move forward with your business.
Using online tools to track and measure your results is essential for your business to understand which marketing tactics are doing well and which ones need work.
Although it can be overwhelming to decide on which tools and platforms to use, especially with a limited budget, a digital marketing agency can provide you with guidance on what would be best for your business.
5. Stay Ahead of the Competition
Lastly, given the significant amount of competition in today's market, digital marketing offers companies like yours an innovative way to remain competitive. 
By investing in a professional website, expanding your reach on social media, creating more online content, or starting a search engine optimization strategy, you can keep up with online trends, start new trends, and outperform your competitors.
Overall, we hope that these 5 benefits of digital marketing helped you to understand the importance of investing in a digital marketing strategy.
If you want to save money, expand your reach, improve your brand awareness, track and measure your results, and stay ahead of the competition, contact Webby360 Marketing Solutions today to discuss how we can help you grow your business.