Exploring Digital Marketing and Its Impact on Small Businesses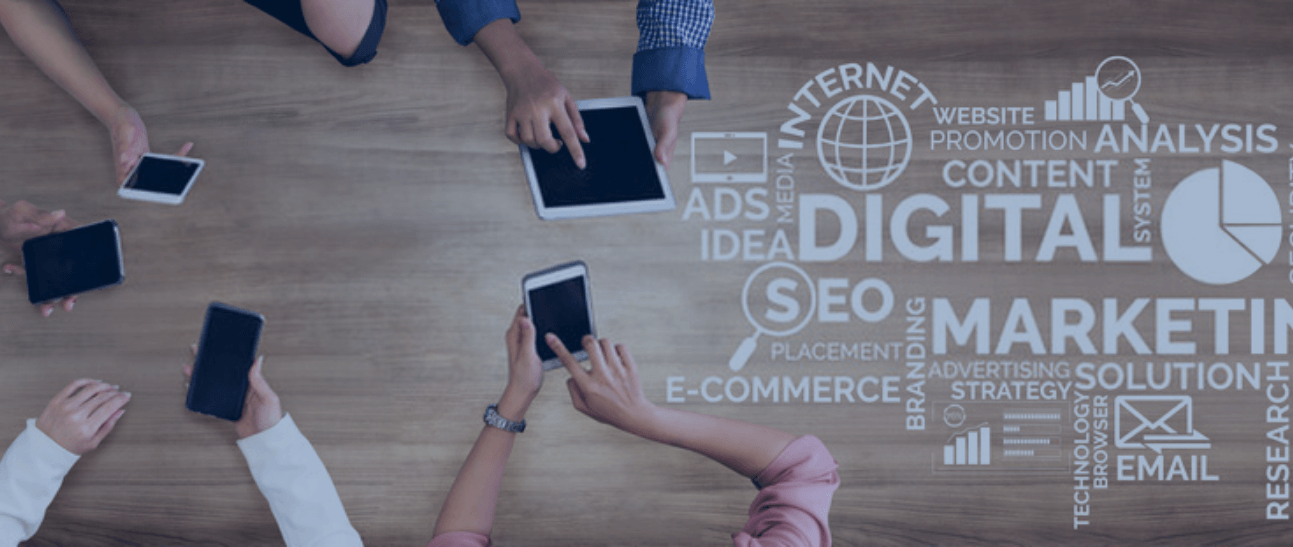 Understanding how to adapt to changing times can be difficult and overwhelming.
That's why Webby360 Marketing Solutions created this article to help you explore the benefits of digital marketing and its impact on small businesses like yours.
Digital Marketing in Today's Climate
In today's digital world, it's becoming increasingly difficult for small businesses to connect with others.
Without a solid digital marketing strategy, it's impossible to reach potential customers and ultimately grow your business.
Whether you're focusing on trade shows and exhibitions to network and build customer relations, or you're relying on word-of-mouth referrals, chances are your business is suffering a loss.
To overcome this, you must be flexible and adaptable. How?
There are various digital marketing tactics that can positively impact your small business. Let's go through a few of the key ones!
Build a Customized Website
Creating an online presence is essential to build brand awareness and authority in your niche. To do this, you'll need to build a high-quality, user-friendly, and customized website.
Your company website is one of the first impressions that potential customers have of your business.
For instance, if you are a healthcare company and you don't have a professional-looking website that is easy to use and clearly communicates the products/services you offer, people will not use your services.
Read this blog to learn more about what you need to know when building a new website.
If you need some assistance finding custom web design and development services for your healthcare company, check out DesignRush. You will also find Webby360 listed among the top web development companies in Mississauga!
Create Useful Content
Another great way to build your online presence is by creating useful content like writing informative blogs that can attract more visitors to your website.
If you can position yourself as an expert in your industry, you will likely rank higher on the google search engine results page and convert prospects into customers.
This, however, may require you to consider outsourcing as you have limited time and energy to do everything.
A great copywriting services company will be able to offer a content schedule with various blog topics that include high-quality keywords related to your business. This is called search engine optimization which will help you to increase online traffic to your website and blogs.
Use Social Media Marketing
Further promoting your business through social media platforms is a great way to connect with potential customers and develop meaningful relationships with them.
With more people using social media to make purchasing decisions, companies are turning to digital channels to show off their products/services and interact with their followers.
Whether you are a professional coach or a building contractor, people want to know what to expect if they choose your business. It's important for them to actually see the value and results you can provide for them.
Many businesses are using Instagram or LinkedIn depending on their industry and the demographics of their ideal customers. Fully integrating social media marketing into your digital strategy is essential to reach younger age groups.
But remember to choose your social media channels carefully. As a small business owner, financial resources and time are tight. You want to choose the right social media platforms for your target market so you're not wasting any of your precious money or time.
You may even want to partner with an agency that offers social media marketing services for small businesses so you can create more targeted campaigns and achieve better results.
Final Thoughts
As long as you recognize the benefits of digital marketing and its impact on small businesses, you're heading in the right direction.
If you're still not convinced, check out the 9 advantages of digital marketing vs traditional marketing.
Although you may not be able to invest in every digital marketing activity that will help your business grow, it's important to start somewhere. Not sure how?
Contact Webby360 Marketing Solutions today to see the positive impact digital marketing can have on your small business.