Temporarily Close Your Business on Google Maps during Lockdown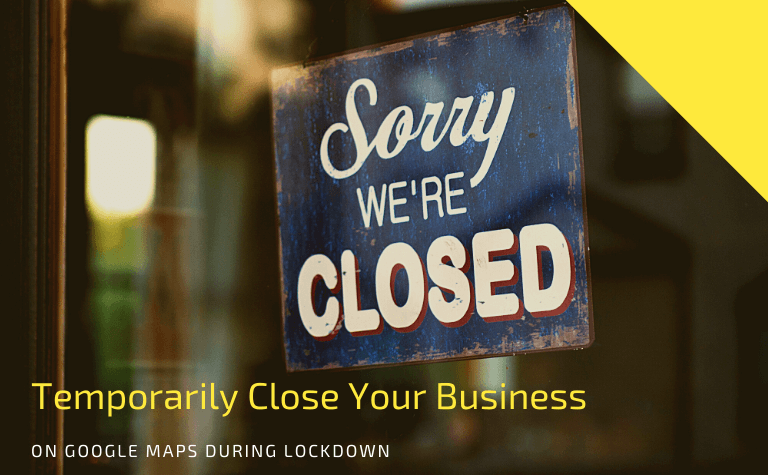 Given the current state of COVID-19 all over the world, businesses have been forced to temporarily shut down. Can you reach Google to mark your business as temporarily closed?
On March 15, 2020 Sundar Pichai, CEO of Google and Alphabet, published a post about Google's COVID-19 response.
In the coming days, we'll make it possible for businesses to easily mark themselves as temporarily closed, – Pichai
Ten days later on March 25th Google posted this on Twitter: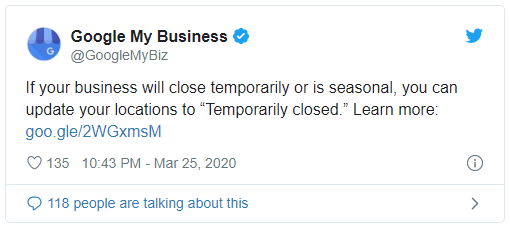 Google added to their Google My Business dashboard tips for business owners to communicate their hours or temporary closures for customers to be aware before they visited.
Those actions were to:
Change the working hours
Update the description of the business
Creating a Google Post
Presently, we see posting changes either happening gradually or not at all. Changes made to hours may, or may not, be applied to your posting for a considerable length of time or even days. Adding special hours might be applied sooner than changing business hours.
What other options do business owners have?
Steps to Temporarily Close Your Business
Google has made it easier to apply seasonal, temporary or permanent closures to your business with the following steps:
Sign in to Google My Business.
In the menu, click "Info".
To the right, select the option "Close this business on Google."
To expand this section, click the arrow.
Click Mark as temporarily closed.
This is what you will be looking for: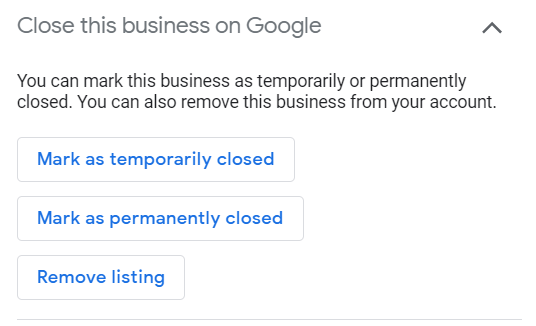 Changing your business to temporarily closed won't influence your local search ranking. Businesses that offer delivery and take out services should not update their business to temporarily closed.
If you have more than one profile, select the profile you want to change then follow steps 3,4 and 5 to mark those as temporarily closed.
Tip: If you have temporarily adjusted hours use the "special hours" feature to keep your customers up to date.
Check back for more updates and marketing tips from Webby360!